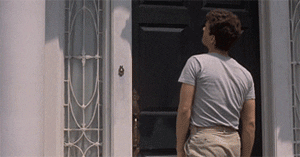 When Tom Hanks and his co-star, Shelley Long, rush to buy a house in the 1986 film The Money Pit, they only find out that they've bought a bad property after the sale is finalized. The movie makes a comedy out of new homeowners' biggest fear: That the dream house they've bought is more of a nightmare.
Prospective home buyers can save themselves from similar headaches through a simple step: a proper home inspection.
Here are some important questions to ask when choosing a home inspector:
Are they licensed? Most states require it. Find out if your potential home inspector has a license or other certification, and don't be afraid to ask for proof.
Are they insured? This is important to ensure you're covered if an inspector makes mistakes or misses something. Most inspectors have general liability insurance or an "errors and omissions" policy.
Do they offer a warranty? Some inspectors may not offer a warranty on their findings, while others offer time frames like 30, 60 and 90 days.
Do they thoroughly inspect the roof? Not every inspector will actually get on the roof to inspect for damage or other problems, and an issue with your roof can be extremely costly. Make sure your inspector will do the most thorough job possible.
Other questions when you're considering a home inspector might include the time frame to issue the report, whether there's a summary page, and whether the inspector offers free re-inspections.
At Jones-Warren, we stand behind our licensed, professional home inspectors. If you're in the market to buy a home, one of our inspectors will be able to tell you whether the property you want to purchase is, in fact, the home of your dreams … or just another money pit.
Book your home inspection online or feel free to contact us to find out how we can help.
Please reload